Rub - On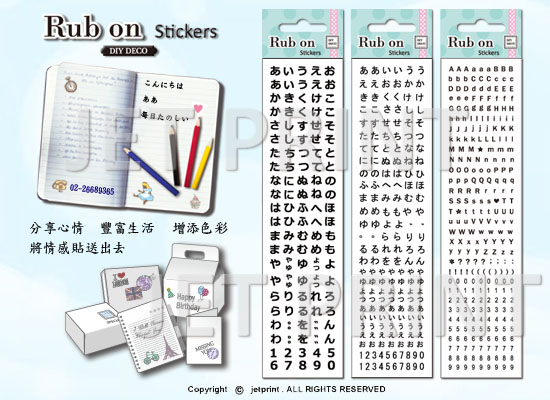 Product ID: RN-160
ITEM NO : RN-160 (A - C)
designs : 3 assort
Specification:
Sticker Size : 5 x 20 cm
Finished size : 5 x 23 cm ( with headercard )
Feature:
1. With innovative rub-on Full color design.
2. Apply the stickers firmly anywhere you want with smooth surfaces.
3. We can make your own design.
4. It's more convenient to decorate your gifts, scrapbooks, photo albums, Cell Phone, Notebook, etc.
5. We are the manufacturer, so our price is competitive and reasonable.
6. Rapid mass production for fast delivery.